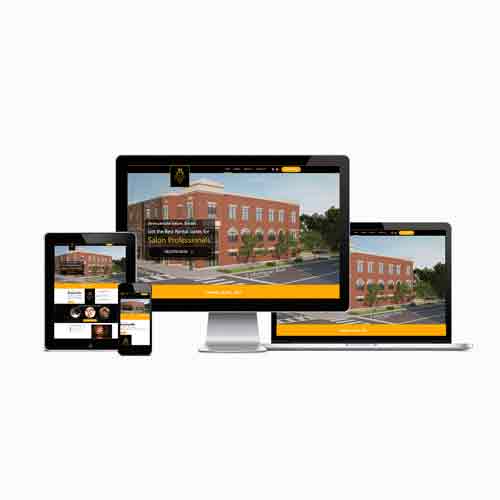 Designing a website does not mean putting up large attractive 3D buttons and cluttering the entire page. It means developing a platform that communicates the existence of the company in a crisp manner. SocioDNA, a web designing company in Ludhiana helps you with setting up your online identity in the form of a visually appealing website that reflects the products and services of the business in a clear and concise manner. It comes out to be not just a design, but also a powerful business channel that can be leveraged to reach a myriad of customers waiting to be served by you. The team at SocioDNA includes experienced web designers and developers. We are the best web designing company in Ludhiana who possess the required knowledge to convey your marketing goals in a crisp manner to the target audience. The team blends a compelling mix of visual effects and elements that are sure to work in favor of your business.
Being a reputed web designing company of Ludhiana, we build a customer-centric website that promises to deliver a great user experience by taking care of every minute detail of the development process, right from initial conceptualization to the final touches; thereby delivering the best so that your business receives an adequate first impression. The team first develops a deep understanding of the clients business and then steps forward to develop a solution that would suit the specific requirements of the business. Professionally designed templates are used to give your brand reputation a boost, thereby improving the chances of being recognized and retained by the customers.
Being a web designing company in Ludhiana, we offer the following web design & development services to our clients:
Website Design
SocioDNA engages in designing an innovative and functional website for your business. We use popular web frameworks like Bootstrap to design your website in a faster and an easier way. Different design templates based on popular SEO satisfying codes and technologies like CSS and HTML are used to deliver effective results.
Web Development
SocioDNA provides turnkey solutions for web development which are designed to work smarter for your business website. It includes working with various popular frameworks like PHP, ASP.net, Code Igniter, Laravel etc. to build an expressive and dynamic website for your business.
CMS Solution
SocioDNA provides various Content Management Solutions (CMS) to create and modify digital content. Different web content management platforms like WordPress, Drupal, Magento are used to create and manage content on your website.
Engage with SocioDNA, a competent web designing company in Ludhiana to take your website functionality to the next level!