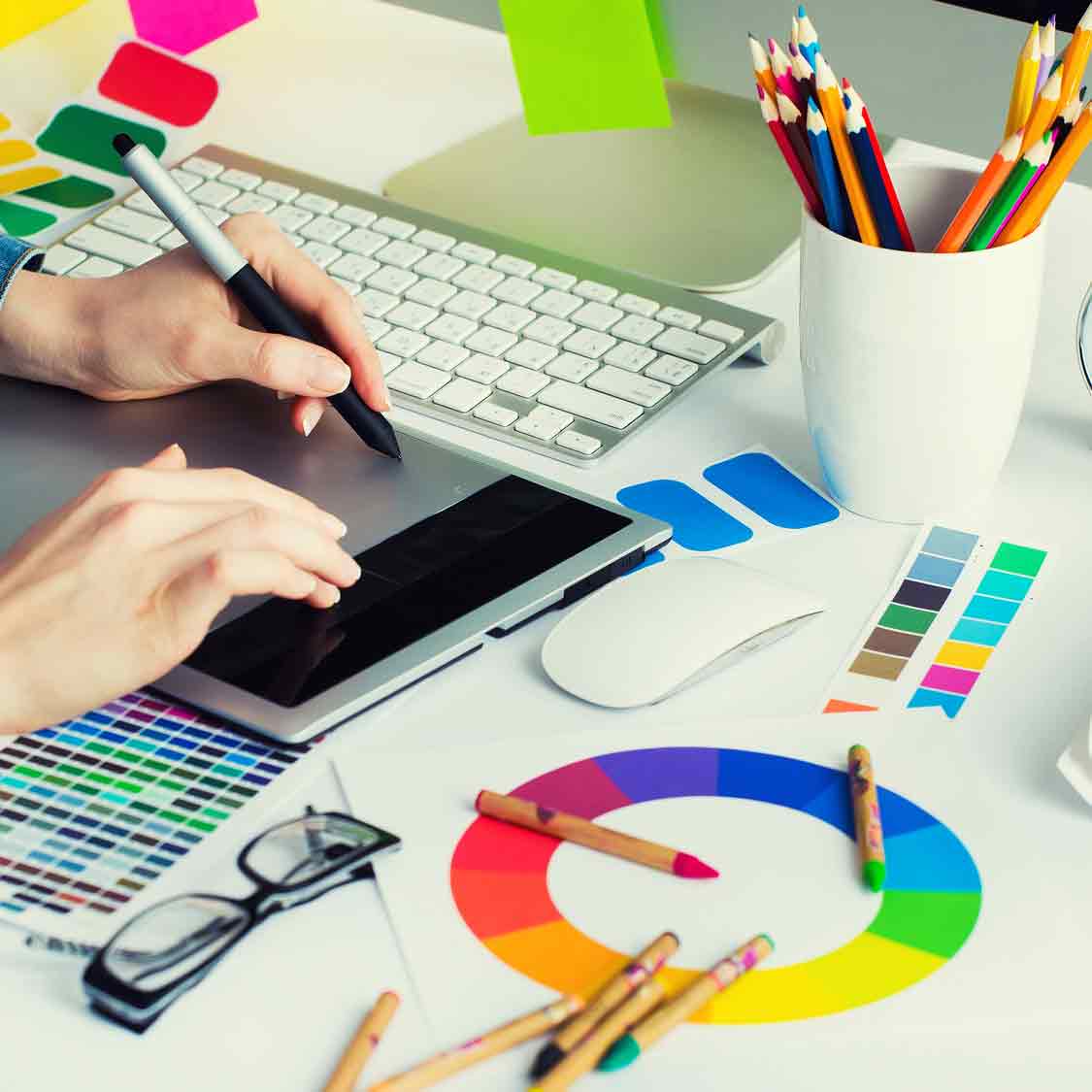 A picture speaks louder than words. Keeping the same thought process in mind, SocioDNA, a graphic designing company in Ludhiana endeavors to design creatives that speak for your business.  The Company transforms your business's idea into a visual appeal that reflects what your company stands for. Be it a logo or a brochure, a website or social media page; the company infuses passion into every aspect to create something which is more than just a beautiful design.
It is important for a brand to distinguish itself to stand out from the competitors. SocioDNA is a graphic designing company in Ludhiana which aims to craft out an aesthetically pleasing design which is aimed to apprehend the viewer's attention in the first glance. To create a visually impactful design, the company mixes and matches different approaches to blend them into a single piece of art that exhibits intelligent direction and skillful execution.
The team at SocioDNA is an aspiring group of young professionals who with their sense of creativity and experience work relentlessly to give you the exotic artistic creatives specifically designed as per your choice. They make sure that their design symbolizes your business in its truest sense. Being a graphic designing company in Ludhiana, our approach to designing starts with a deep understanding of the client's business to derive ideas which are then translated into original designs that complement the brand.
Visual communication is a challenge which is taken heads-on by the SocioDNA team. With years of experience, it has the ability and power to create designs that transform your logo into a brand. We are the graphic designing company in Ludhiana which takes care of all the hooks and nooks of designing. Every aspect of the design undergoes careful scrutiny so as to acknowledge the best variations only. The color texture, layout, text placements, and the overall design- all elements are required to be in harmony to give the piece a dainty look. The team utilizes cutting-edge technology and proficient software to create a perfect illustration and enhance craftsmanship.
Smother your desire of being noticeable with SocioDNA (graphic designing company in Ludhiana) services. The team will help you hit the bull's eye with its creative impulse combined with strong commitment and dedication to serving you with the best designs to rejuvenate your existing brand. Let the creative thought process of the team be the guiding power to grow your brand's presence. We understand your quest of having great designs that are not only acknowledged but admired by your audience.
That's how we work to achieve the perfect design that appeals to you the best!
Share
Share with us your requirements & preferences regarding the design if you have any. We'll serve you with the best version of your idea contemplated into an artistic piece of art.
Choose
Choose from among the various compelling options we'll provide on how you want your design to look like.
Modify, if you want
Make us aware if you want any modifications in the design to create the perfect design that appeals better to you.